Mørenot Aquaculture Spain has delivered and installed a complete plant for Aquafarm Morocco. The delivery has included floating rings, mooring, nets and consulting services.
The location is in Ras el Ma Port near the Chafarinas Islands, a group of three islands in the Mediterranean, just north of the Moroccan mainland.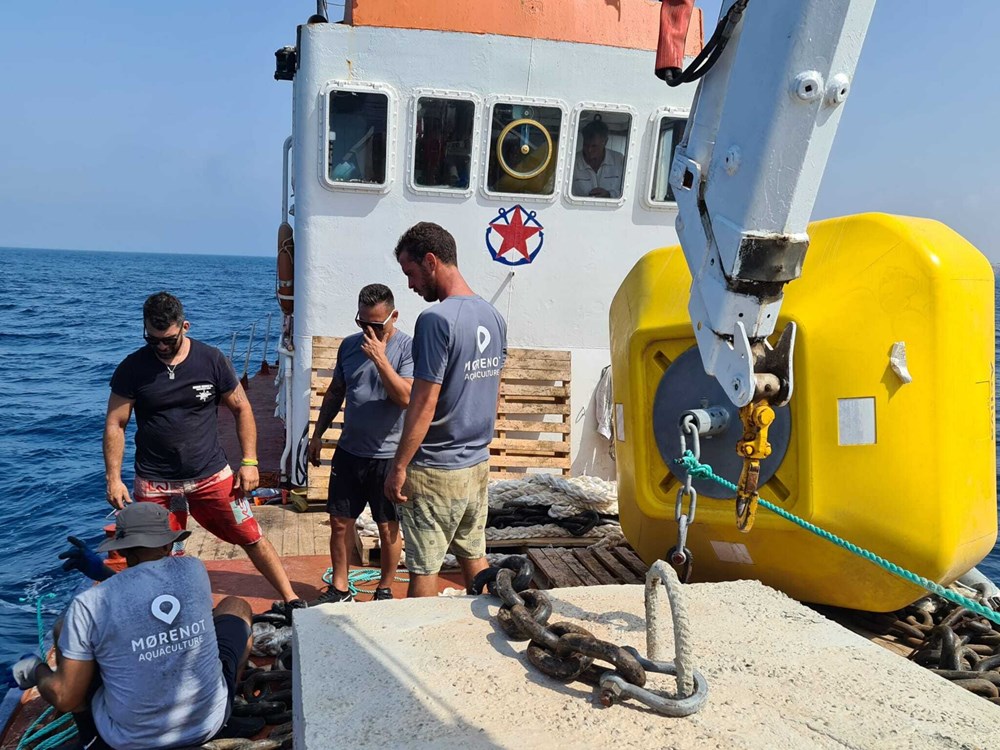 - This has been a very exciting project, where we have had the opportunity to deliver a complete facility consisting of 16 pieces. 90 meter floating rings. We are proud to be a significant supplier to the Mediterranean and the Middle East, says Albert Comas Granell, general manager at Mørenot Aquaculture Spain.
The photos were taken during the installation of the facility.