Mørenot Offshore and Hampidjan Offshore have announced the formation of a new company, Hampidjan Advant. The company will be based in Ålesund and will focus on further developing all aspects of their field. The merger of the two companies will create a stronger environment for growth, with both companies complementing each other in terms of their product offerings and expertise.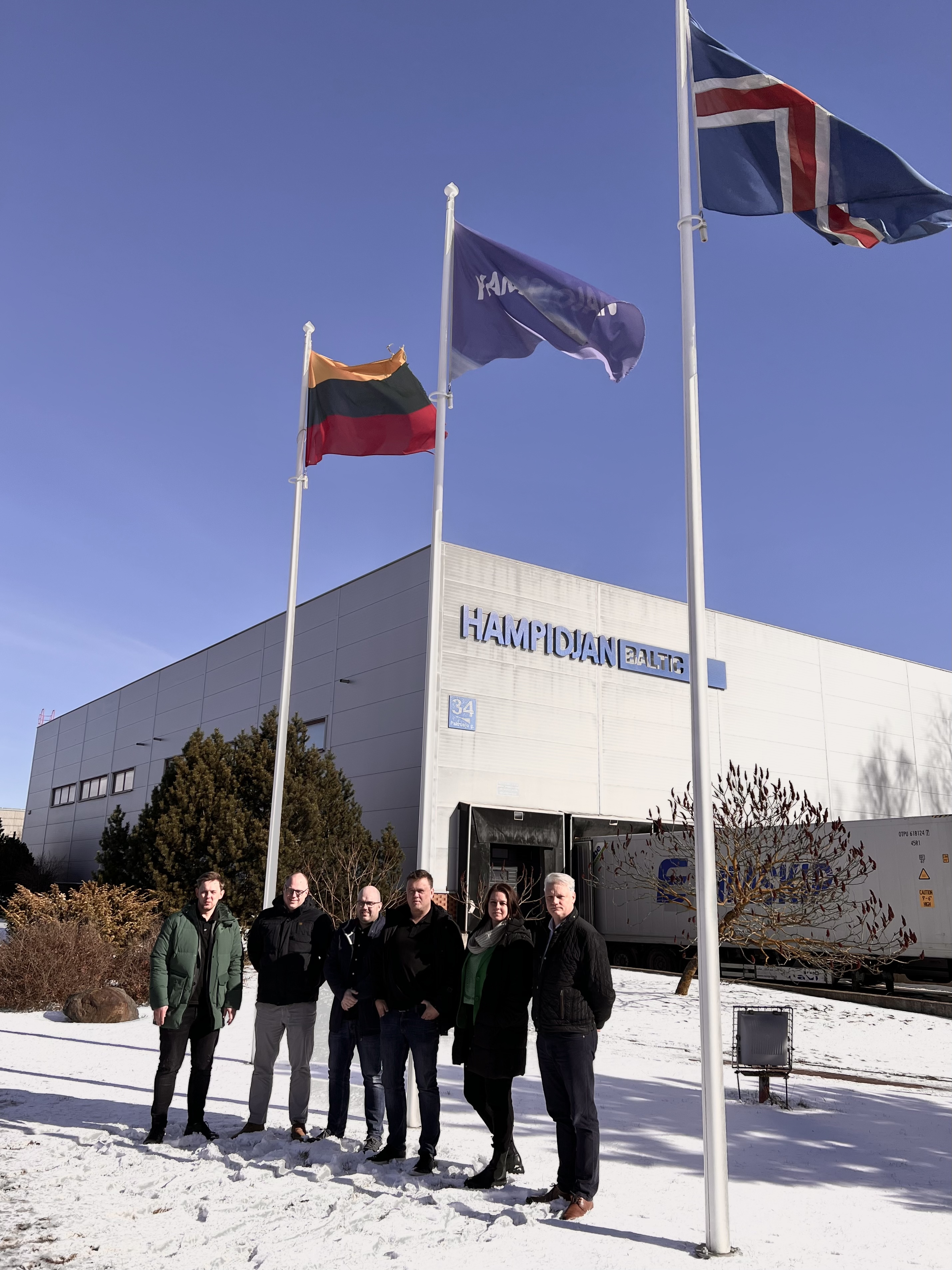 Some of the employees Hampidjan Advant infront of the rope factury in Lithuania. From left to right: Andrius Magalinskis, Feike-Jan Bergstra, Alexander Slinning, David Waage, Ann Kristin M Johnson and Bjørn Nogva. Photo: Hampidjan Advant
Complementing each other 
At the beginning of the year, Mørenot, with its three divisions - fishery, aquaculture, and offshore industry - was acquired by the worldwide Icelandic group, Hampidjan, for 1.1 billion NOK. Both companies produce, sell and service fishing and aquaculture equipment, as well as equipment for oil and gas, and industry. However, their product offerings are different, and the companies complement each other very well.
- By merging our two companies and utilizing both the production resources and the professional resources within both Hampidjan and Mørenot, we are creating a strong environment for further development of all our fields of expertise, says a satisfied Bjørn Nogva about the merger.
Fiber ropes
Mørenot Offshore is a world-leading manufacturer and supplier of towing equipment for oil exploration. Hampidjan Offshore has developed high-tech products and markets over time for the use of fiber ropes as a replacement for steel wire.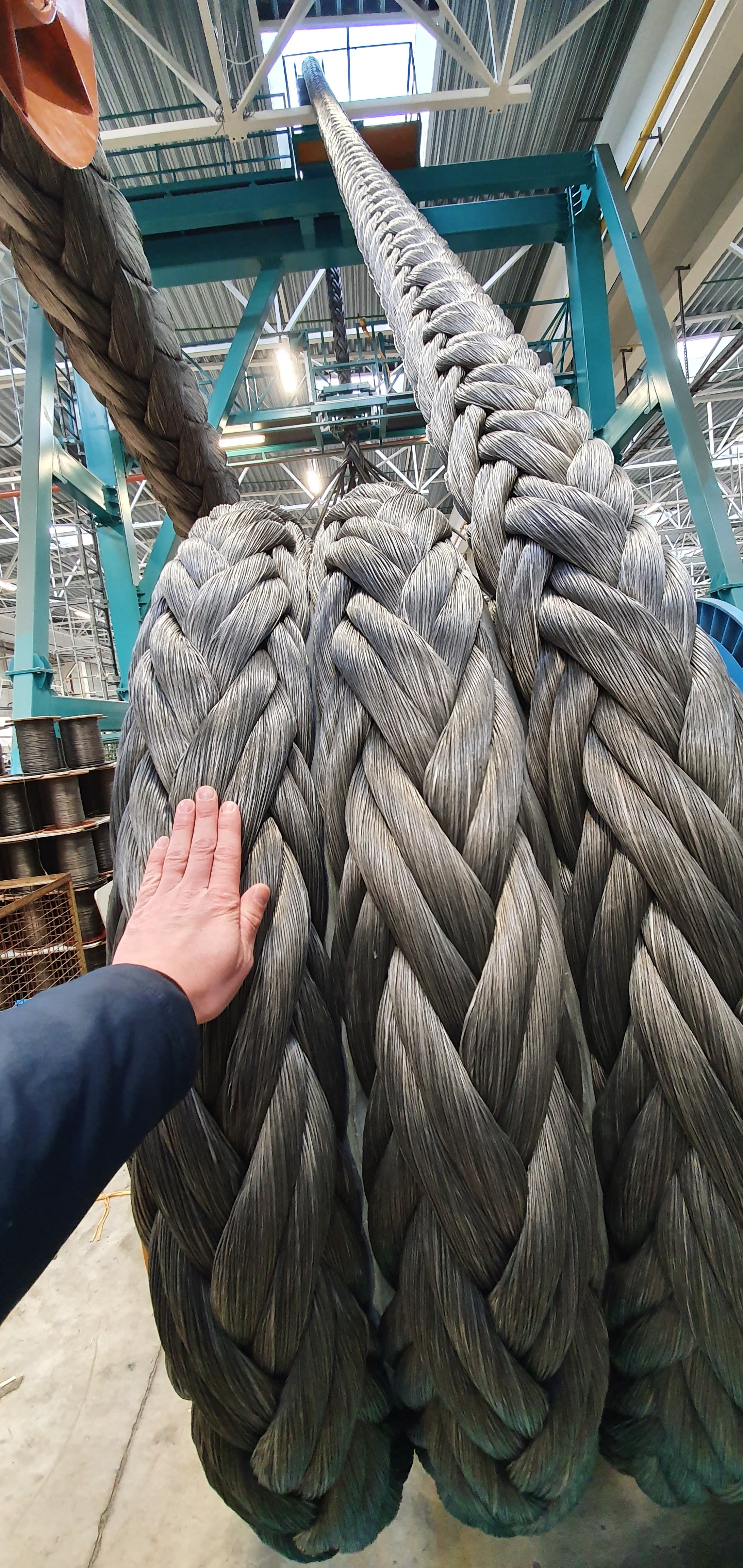 Big Ambitions
- We have big ambitions with Hampidjan Advant. We are facing a phase of development and growth where the merger of the companies is just the first step. We are already working on various areas of regular offshore operations, including towing, lifting, and mooring. With our merger, we are now even better equipped to expand further into these fields. Our experience in providing marine operation solutions has enabled us to develop expertise and products that can be applied in markets beyond the marine industry where the use of fiber has replaced steel. With this advantage, we are well-positioned to expand our presence in these markets, says Bjørn Nogva.
Also, CEO David Waage of Hampidjan Offshore has high expectations for the merger of Hampidjan Offshore and Mørenot Offshore:
- The merger of Hampidjan Offshore and Mørenot Offshore will open up new opportunities, as the two companies have specialized in different segments of seismic, offshore, and deep-sea operations. The merger will also provide better access to main markets where advanced fiber technology and innovation are needed to enhance lifting, winch, and crane operations, says Waage.
Advant 
Nogva believes that the merger will provide the company's customers with even better services and increased access to advanced products of very high quality. The name of the new company, Hampidjan Advant, is derived from Advantage and Advance, playing on the fact that the company's solutions will provide customers with innovative benefits.

For more information: CEO, Bjørn Nogva, 90012886, bjorn.nogva@morenot.com