Discover our two-floor mingling arena
Stand A-102
Step into our stand, where we`ll be serving up more than just refreshing beverages and snacks – we`re bringing the best of aquaculture to the table. Engage in inspiring and compelling conversations with our sales team, product line managers, technicians, and management group, every day from 10:00 am – 6:00 pm. Our first floor will showcase several of our technological developments and products, whilst on the second floor you enter the VIP area, where you can relax and unwind.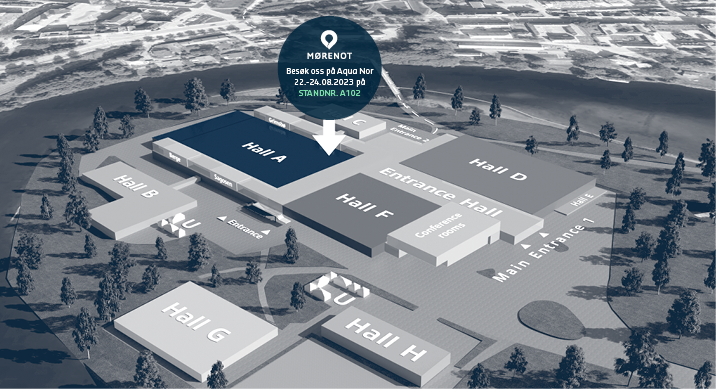 Seminar Mørenot Collect
Revolutionizing aquaculture waste management togheter with Ragn-Sells and LiftUP.
Don`t miss out on our seminars about Mørenot collect, our fully integrated cage system that collects and reduces the accumulations of sediments below aquaculture sites, with a 60% collection effect – as demonstrated during full-scale testing at Lerøy Sjøtroll. We`ll be hosting three seminars on Mørenot Collect, see the program below to learn more about how this innovation is contributing to optimize waste management beneath aquaculture sites.
Register Tuesday 22nd of August here
Register for Wednesday 23nd of August here
Register for Thursday 24nd of August here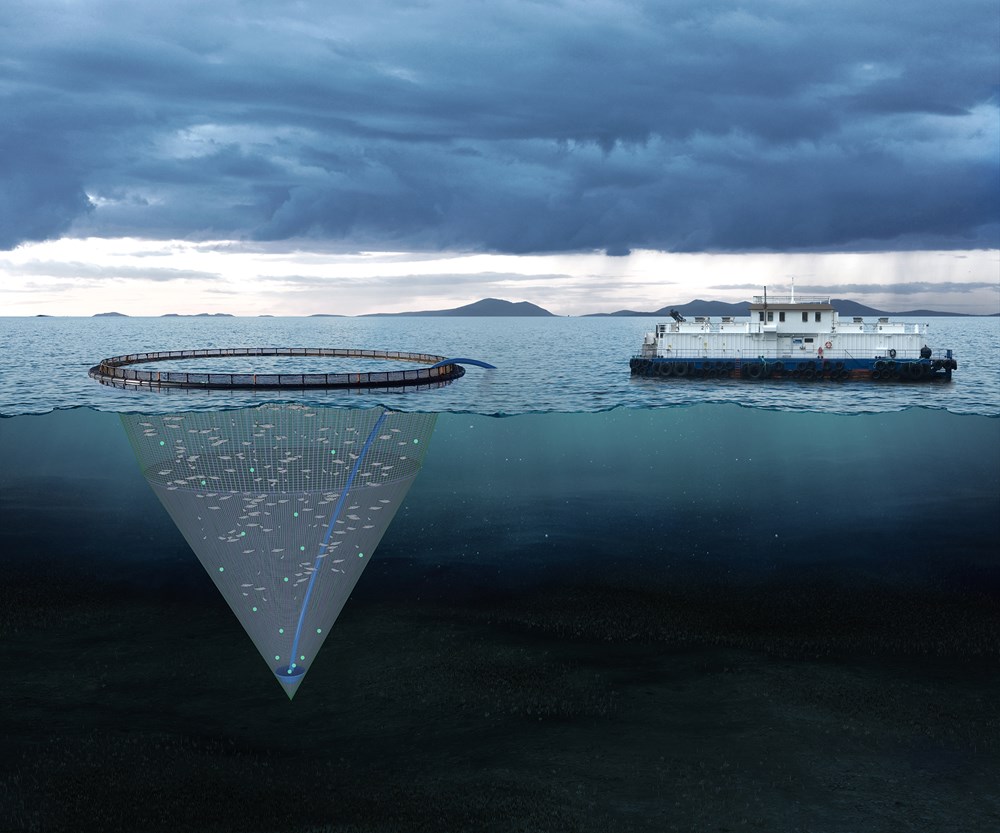 Breezy Business
Unwind and connect at Barmuda Solsiden
When the sun sets, the fun begins! We are holding on to the summer as long as possible, and this summer themed evening will be filled with sass and mingling at Barmuda Bar on Tuesday and Wednesday. Prepare for an evening of open conversations and delightful drinks at our open bar – the perfect setting to forge new connections in a sunny atmosphere.
Be a part of the future of Aquaculture – Meet us at Aquanor 2023. We look forward to seeing you there.
Read our entire program here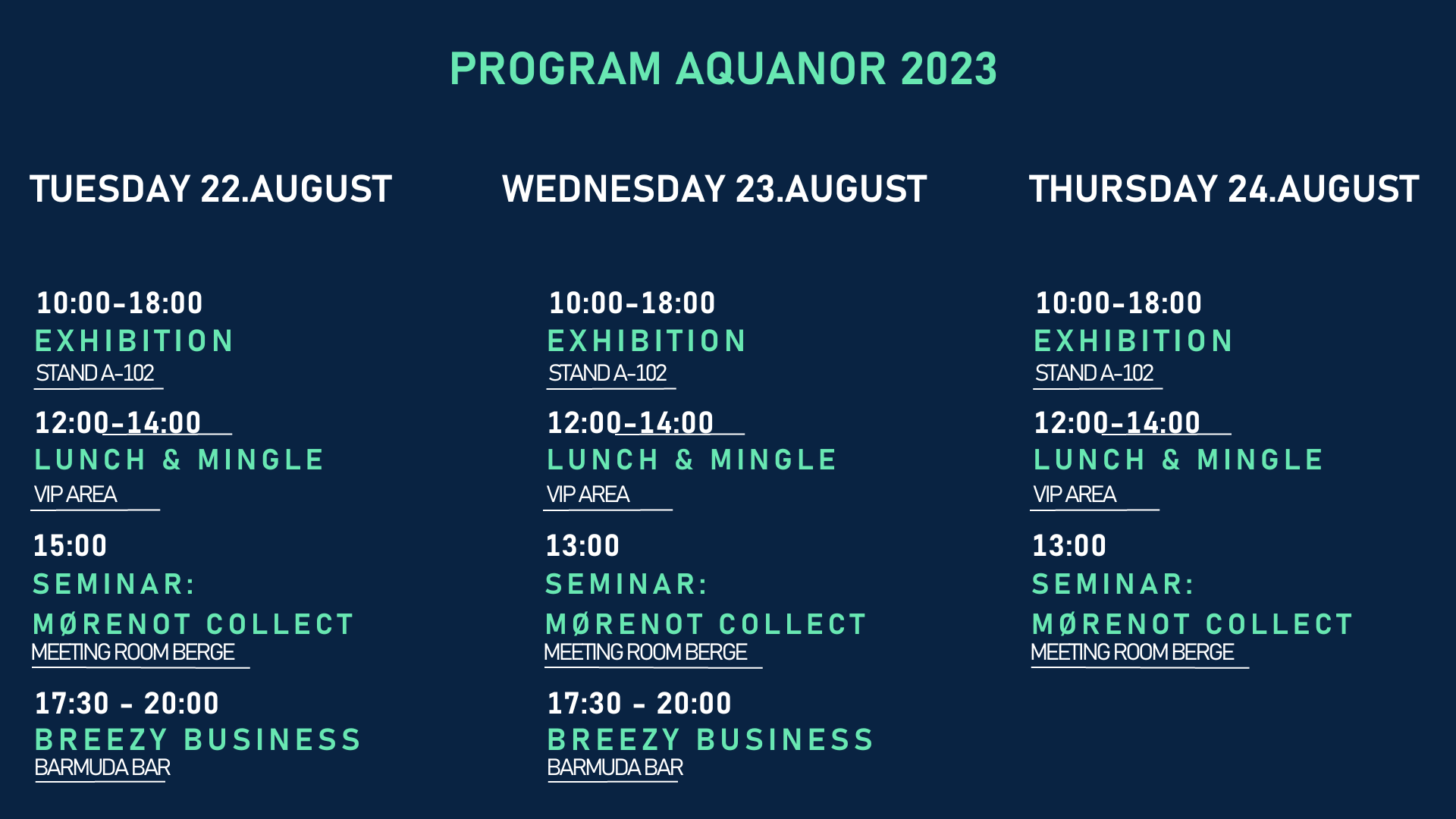 Our representatives
Below, you can see the representatives from Mørenot who will be attending Aquanor 2023.